When customers are happy and love our service. Thank you so much for the feedback.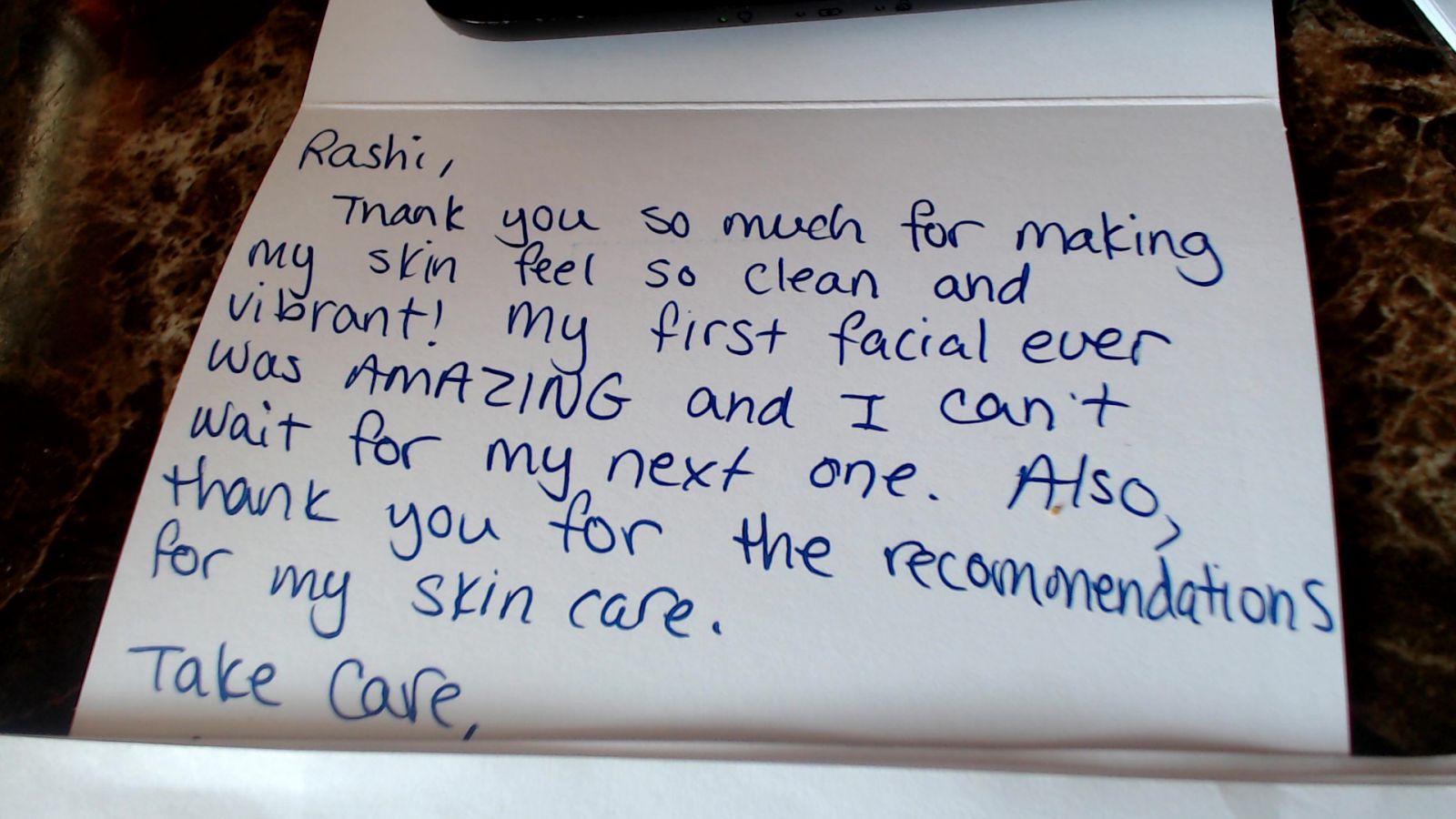 Subject: Submit a Testimonial
First Name: Diane
Last Name: Minnis
Comment
This is wonderful and relaxing. Friendly and very knowledgable. We will
definitely go many more times to her. I loved the facial and her.